Dynamic Plate Test
The Dynamic Plate test, also known as Light Weight Deflectometer (LWD) is an innovative field test designed to determine the dynamic deformation modulus Evd "Stiffness Values" of soils and unbound fill materials such as capping and type 1 sub-base.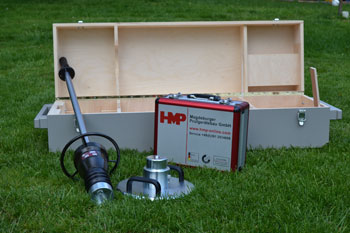 The Dynamic Plate of Light Weight Deflectometer (LWD) will give instant results in stiffness values or "Evd".
This is achieved by dropping a measured weight vertically down a rod until it hits the centre of a circular steel late 300mm in diameter
After the test is completed the maximum displacement of the plate is measured via an accelerometer housed in the plate.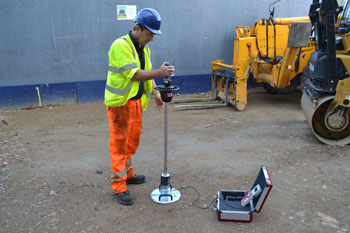 Results can be worked out prior to site departure.